Temporary Resident Visa Application Photo Specifications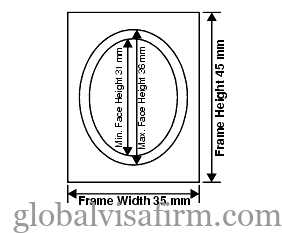 Provide two photos of yourself.
These photos must be identical and taken within the last 6 months. They can be black/white or colored. They must be clear, and shot under a pure white or light background.
The frame size must be at least 35 mm x 45 mm(1 3/8" x 1 3/4")。
The photo must show a full front view of the head, with the face in the middle of the photo, and must include the top of the shoulders.
The head size from the chin to the top must be between 31 mm (1 1/4 inches) and 36 mm (1 7/16 inches).
For complete photo requirements, please check: Photo requirements for temporary resident visa application on the IRCC website
Immigration / Sponsorship / Permanent Residence application photo requirements
50mm x 70mm (2 inches wide x 2 3/4 inches long)
Face height (from chin to head) is between 31 mm and 36 mm (1 1/4 inches x 1 7/16 inches)
Taken in front of a pure white background. The human face can be clearly distinguished from the background.
Photo Upload Requirements for New Application Portal

Front:
Please ask the photo studio for the original JPG file or PNG file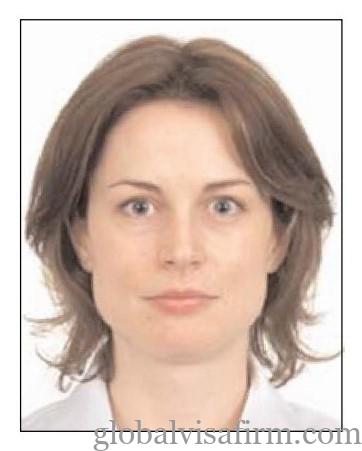 Back:
Put two photos on a piece of A4 paper, one front-side-up, and the other one back-side-up. Write your name, birthday, address, and shooting time on the back-side-up photo, then scan the photos. Please refer to the image below:
Inside China: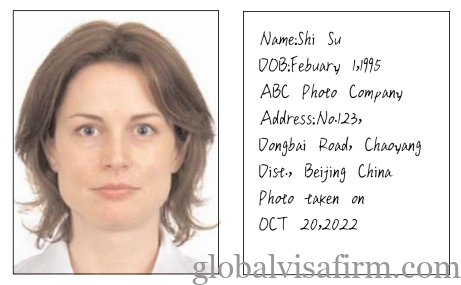 Outside China: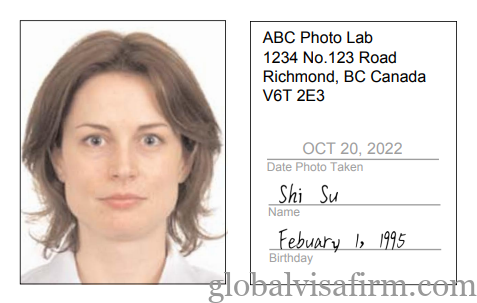 For complete photo requirements, please check: Photo requirements for immigration application on IRCC website